IT`S A WRAP…
JULEGAVER MED HYGGELIGE TIL OG FRA LAPPER

Wrapping the last Christmas presents, and getting the house in order for tomorrow :-) Still a lot of renovating left, but we are taking a break to relax and enjoy the Christmas days with family and friends.
I found a nice paper and some bells at
Panduro
, Found some gold leather band in a box.. perfect contrast!
This years gift tags, are printable chalk board tags, with Christmas lyrics on. You can find them
HERE
 if you are short on tags today:)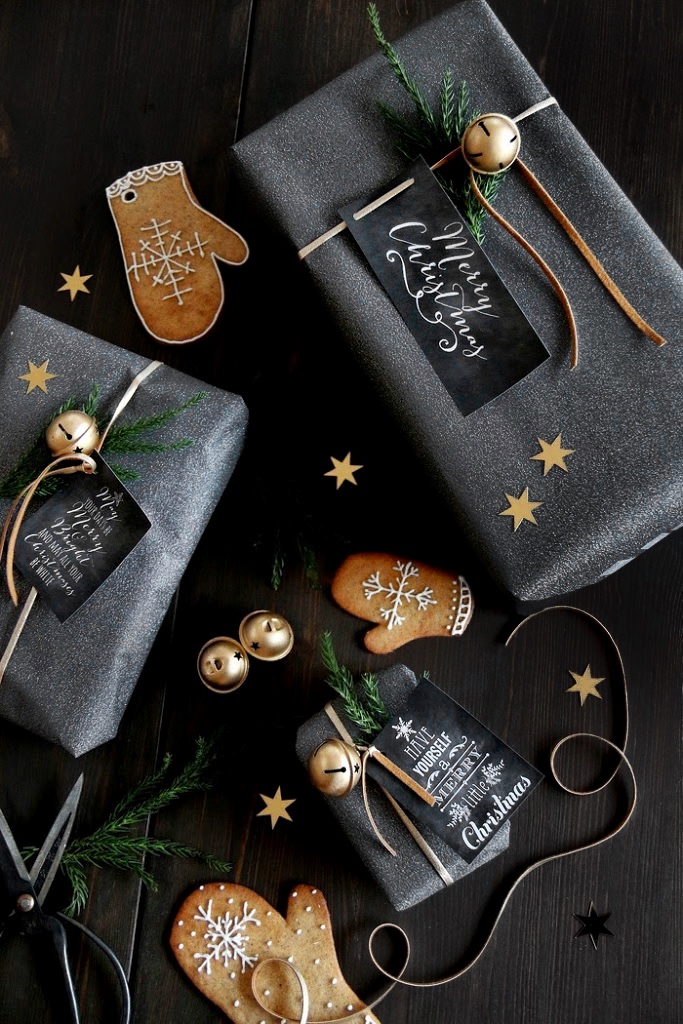 Styling/ Foto: © Therese Knutsen
Created a new shape for the homemade gingerbread cookies this year .., cute mittens. They smell heavenly, and looks good as present decoration too, don`t you agree? ;)
Now..,
Have yourself a merry little Christmas everyone!